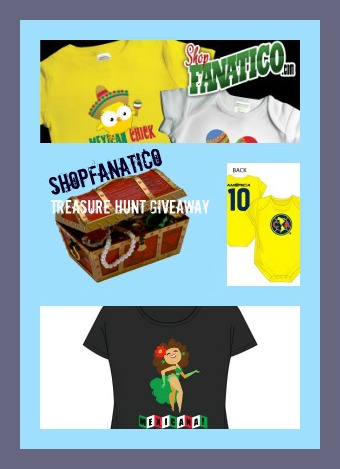 I am working on something new and a little different. I am working with brands to offer a new sort of giveaway. It is a treasure hunt where a brand or company offers a product, gift card etc and each day my readers are given a new way to get entries. You may be asked to do things such as subscribe to newsletters, follow on twitter, visit their site and find an item based on clues given. Now I know you are thinking that is a lot of work. Don't worry all of the products,gift cards, etc will be more than $100. In fact most start at around $250. There is only 1 mandatory entry and every other entry is optional.
A few basic rules:
Newsletter Subscribers can't use their code on these giveaways. They will be offered extra entries for a special task. These will be listed in the newsletter only each week.
Brands and Companies have the option of offering affiliates extra entries. However affiliates MUST be active with banners,etc up on their site. They MUST also be followers/readers of Rita Reviews. My readers are very special people and we have a unique relationship. I work hard to bring them specials such as these an they deserve to be rewarded
There will be NO tasks listed on Saturdays and Sundays. I spend those days with my family.
There will only be 1-2 of these types of giveaways running at any given time.
ShopFanatico and I are kicking things off with a $500 Amazon Gift Card Giveaway. 1 winner will receive 2 $250 Amazon Gift cards!
ENDS June 28, 2012
REMEMBER TO CHECK BACK EACH DAY FOR NEW ENTRIES!
The giveaway has ended. Thank you for your interest. The winner has been announced on the Winner Board.