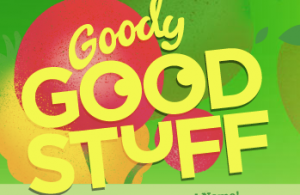 We love snacks in my home but the problem is that our bodies don't all love snacks. So  I am always on the search for snacks that we can enjoy and won't reak havoc on our bodies. That is why I was overjoyed when I discovered Goody Good Stuff. They are a fabulous company!
Goody Good Stuff is an all-new natural gummy candy range that is made with a plant derived bio-gum technology, which eliminates the need for animal-based gelatin, which most traditional gummy sweets use.

Over the last 15 years, we have worked to develop a food technology, which allows us to remove the gelatine from Gummy sweets while still producing a deliciously smooth and clear consistency. This makes our product range a first and only of its kind in the market. In addition, we have taken out all of the artificial colours and flavours and use only natural fruit and vegetable extracts in our range. Lastly, we have removed all of the other harmful food additives and possible allergens such as gluten, to create a truly all natural alternative, which are; Fat Free, Meat Free, Dairy Free, Alcohol Free, Gluten Free, Egg Free, Nut Free, Soy Free, Wheat Free, and Gelatine Free!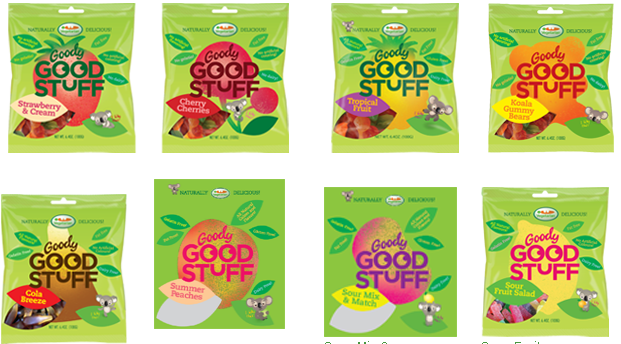 We received an assortment of snacks to try but I must tell you that my absolute favorite were the Strawberry Cream. They tasted just like real strawberries and were so creamy.  I was so surprised at all of the varieties that we received. They were so good that they lasted all of about two hours but in our defense we did have company who helped us eat them.My least favorite were the Cola Breeze but the kids loved them.
Goody Good Stuff is a brand that I am more than happy to serve my children. In fact they are Kosher! These are the snacks that I will be purchasing and tossing them into my diaper bag to give to the kids when they need a little something. Yes I know these are not substitutes for food but sometimes the kids need a little snack and these are better than chips or God forbid..fast food.
You can find Goody Good Stuff at various retailers.