Jewelry is a big part of any wardrobe and finding the perfect piece can be difficult if you aren't sure where to look. I can help you there because I have fund a jewelry company that is simply gorgeous. It is called Mademoiselle Jewelry and I am head over heels about it.
Mademoiselle is the French equivalent of Miss, Ms., or Madame. The word literally means "my little lady" ( ma " my" + demoiselle "little lady").  In French-speaking countries Mademoiselle is used as a courtesy term for single women.

MJ was created to embrace the essence of the single, unique and free-spirited woman…

She struts down the street wearing pink spandex tights and stilettos in the morning, by evening she's Audrey Hepburn-esque in a classic black dress and pearls.

We strive to be as unique as you, which is why we carry a diverse line of jewelry to appeal to spontaneous, exceptional women from all backgrounds. MJ specializes in unique jewelry and exclusive designer jewelry. Each piece of jewelry is hand selected for quality, beauty and creativity. Our jewelry comes from all over the world, including Brazil, India, and Israel.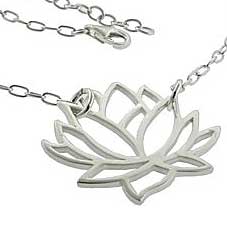 I was sent the Lotus Flower Necklace in Sterling Silver and to say that this is a delicate, feminine piece of jewelry is an understatement. It is almost something I would give to a young girl who is just beginning to wear grown-up jewelry. It is very grown-up while having that air of being almost whimsical if that is possible. This necklace is one that I know I will be keeping to pass down to my daughter when she is ready.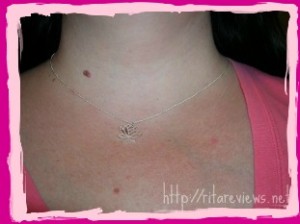 It is very lightweight and goes with any outfit from you sweats to jeans to that little black dress. Sterling silver is really popular right now. The chain has a Lobster Clasp and is 16″ plus 2″ extension. Lotus flowers  have strong symbolism particularly in Buddhism and Hinduism but also in Egyptian and Christian cultures as well. The reason I want to pass it onto my daughter is because the lotus flower starts as a small flower down at the bottom of a pond in the mud and  slowly grows up towards the waters surface. Once it reaches the surface it begins to blossom into a beautiful flower.  The same way a child grows up!
Mademoiselle Jewelry has so many wonderful pieces that deciding which one you want may prove to be very difficult. They have everything from bracelets to necklaces to celebrity jewelry. This is the place you are going to want to check out!