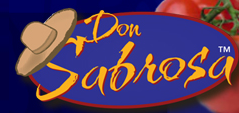 Don Sabrosa is called "The Best Salsa on the Planet" and that is something that we put to the test. You all know how much we love salsa in our house, it is a staple. All  Don Sabrosa products are made from all natural ingredients and derives it name from the Spanish meaning "Mr. Flavor."
As a company we are dedicated to using all natural ingredients, in order to produce the highest quality gourmet products that deliver great taste. By taking a unique blend of top grade fruits, herbs, and vegetables our salsas have been winning acclaim from people everywhere.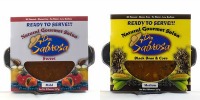 Don Sabrosa sent me their four salsa bowls to review; Mild Sweet, Medium Sweet, Hot Black Bean and Corn, and Medium Roasted Garlic. Before I go into which was my favorite I will say that I LOVE the idea of the bowls. I can open it up and hand it to hubby without having to get out a dish or anything. My favorite was the Mild Sweet because to be honest I don't anything that is even slightly spicy. My stomach just can't handle it. Hubby loved the Hot Black Bean and Corn, in fact I think he drank it straight from the bowl.
So the big question was this "The Best Salsa on the Planet?" The answer is yes and no. To clarify I enjoyed it so very much but to say it was better than my mother in-laws will get me into so much trouble. So I will go as far as saying it is the "The Best Salsa in the US!"