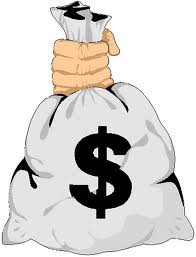 My readers have been so wonderful I have a few GREAT giveaways running but sometimes they are overshadowed by the cash giveaways when they run. So I have a new giveaway that will help share all the wonderful giveaways I have and help someone get a little extra cash. With the new school fast approaching we all use a little extra cash.
Entering is simple: Enter any or all of the below listed giveaways, leave a comment here on this post saying you entered and you get your entry. This is limited to 1 entry per giveaway listed that you enter. For example if there is 5 giveaways listed you can only receive 5 entries. This particular giveaway is NOT eligible for the Newsletter Subscriber entries.
Bye Bye Bacteria Fold N Go Giveaway
Lonesome George Bio Diversity Tee Giveaway
Funkoos Baby Bodysuit Giveaway
OPEN: Worldwide
ENDS: August 15, 2012
Keep checking back because more giveaways will be added as these end so if you watch closely you could get 1 entry for every single giveaway added at various times throughout this giveaway.
Please be sure that you list your email address for example ritareviews(at)gmail(dot)com so I can contact you if you win. I will be using Random.org to select the final winner.
Extra Entries:
1 extra entry per day only to Click To Tweet Simply click this link and the Tweet will be ready. Click send and then leave the URL of your tweet in a comment below.
Thank for your interest in this giveaway. It has now ended and the winner has been announced on the Winner's Board.