I have paneled walls which mean painting them can be very difficult not to mention if you have been a regular reader of mine for some time you know how often I like to change things up. So what is a girl to do? Simple, she uses Katazoom Vinyl Wall Art Decals. Katazoom makes so many different decals for all the occasions in your life. Before I tell you about the decal I reviewed I want to share a few of my favorites.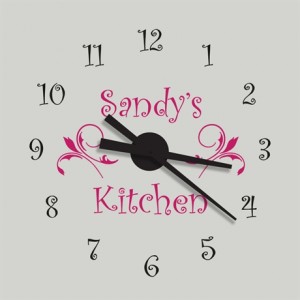 My absolute favorite are the Vinyl Clock Wall Stickers. There are several different one to choose from as well as various color choices. I would love to get one of these to go above my desk or even get a large canvas, paint it, apply the decal and hang it above my fireplace. It would be so gorgeous!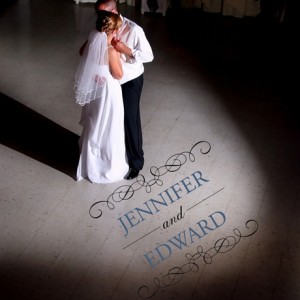 My other favorite are the Wedding Decals that Katazoom has. Wouldn't you just love to have something like this on the floor during your first dance? It would just make everything so much more special and beautiful. I never knew that there even such a thing as dance floor decals.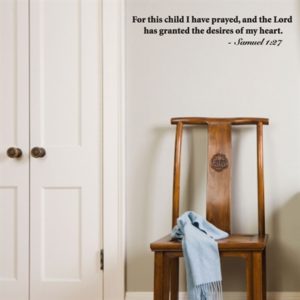 I received the "For This Child I have Prayed" decal and I will tell you that this is the perfect decal for any nursery but is especially perfect for someone who has been struggling to have a baby. This decal went on very easily and when I changed my mind five different times about where to place it, the decal came off and re-applied just as easily. I was very impressed by the lettering and loved that there are several color options to choose from.
Katazoom is such a wonderful company that they are giving one lucky reader a $15 gift card to their site. Enter for your chance to win below.
ENDS: August 11, 2012 at 11:59 pm EST
Thank you for interest in the giveaway. It has now ended and the winner has been notified and announced on the Winner's Board.