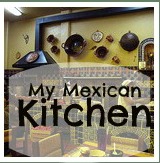 This week's edition of My Mexican Kitchen is a bit different, it could easily be called My Mexican Bathroom. I want to share with you Grisi Soaps. Grisi is known for their quality Mexican healthcare products and my mother in-laws favorite.  Grisi soaps not only make you smell good they also help prevent your skin from breaking out among other things. I have three favorite Grisi soaps that I want to share with you.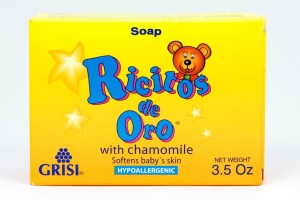 First is the Grisi Ricito de Oro Chamomile For Babies (that's a mouthful!) This soap is so wonderful and not just for babies. My uncle has psoriasis and this a soap that he can use without burning or irritating his skin.  One of the best things about this particular soap is that it is designed to not irritate your baby's skin so even if you have super sensitive skin this is a perfect soap for you.  It also calms baby and makes them go to bed much more easily.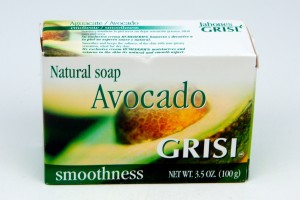 Next is Grisi Avocado Soap which is perfect if you have super dry skin. Avocado's are one of those food items that are great for your skin. My mom uses this soap (thanks to my mother in-law) and she loves it. She is getting older which means her skin is drying out more and more. she said this soap makes her skin feel like a baby's bottom.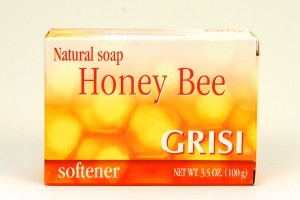 Finally is Grisi Honey Bee Soap which is one of the soaps in my bathroom. I just love the smell of it and I always felt so fresh and clean after using it. My skin is smoother than it has ever been, just ask my hubby! I was unsure at first when he brought this soap home. I yelled that it was not the soap on my list but his response was t just try it and I am so glad that I did. I love it so much that I use it in my kitchen as well.
You can get all of these great soaps (and there are plenty to chose from) and many other great Latin products from The Latin Products. Did I mention that the sap are less than $2.00 a bar? Well they are!!