When you are pregnant you are also looking for cute clothing and other items for yourself. 2Chix helps you in that department because they have so many cute items. Their maternity tees are so funny and well to be a bit honest true at times. To say that 2Chix has stylish and trendy clothes is simply putting it mildly.
2 chix.™ presents a fresh and fun selection of maternity clothing that is hip, trendy, and funny, making simple statements that are both bold and apropos. Expectant moms finally have a stylish option in maternity wear that's sexy, funky, and comfortable.

our maternity tops include maternity tees, maternity tanks tops, long-sleeve maternity shirts, maternity thermals, our new long-sleeved maternity hoodies. All of our pregnancy wear is sexy & stylish, created with the haute mama in mind.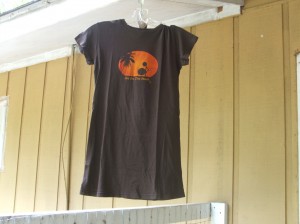 I received their Sex on the Beach Tee to review and before anyone gets a dirty image int heir minds it is met to be funny and the tee itself is really cute. The website says that it will fit sizes 2-10/12 but I am a little bigger than that at a 16 and it fit me perfectly. It could be the fact I am on the petite size (in height) that it fit but either way I really loved the fit and the feel.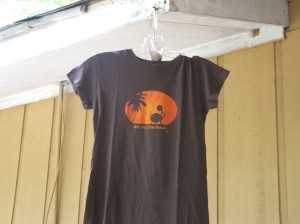 The graphic on the tee is great! The "mom" only has an extremely large belly and nothing else, I mean it looks like she is toting triplets! I love the dark brown color of the tee itself and it washes really well. I did wash it inside out, in cold water with like colors and line dried it.
2Chix has more than just graphic tees, in fact they have a line of maternity clothing, items for babies and great items for Daddy-to-Be that you will just love. Be sure you head over and check them out. Let me know what you think!