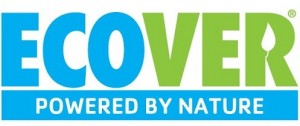 As a wife and mother the one chore that I always seem to be doing is laundry. I don't mind doing it as long as I have a detergent that makes it easier. Through my connection with Naturally Savvy I was able to review Ecover Laundry Powder. Ecover is a company that believes in healthy living, in fact, they believe it is one of  the most important ways people can improve their lives.
At Ecover, we understand that leading a sustainable lifestyle requires people to act, be informed and make more decisions than ever – and this isn't always easy. That is why for everything we do we have you in mind, making sure we offer quality products with an attractive design, reasonably priced, convenient to use and easy to find. Every day, we're committed to making innovative, fun and smart products that are better for you, your family and the world we live in.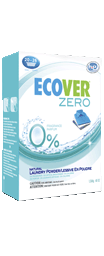 I started using Ecover right before we went on vacation and was truly amazed at how my clothing had NO smell. When we came back for vacation I put Ecover to the ultimate test because I did not was a single piece of clothing while we were away. You can just imagine how they all smelled but after only one wash in Ecover they came out smelling fresh and clean. I love that the Zero Laundry Powder has no dyes or fragrances because I have such sensitive skin that they slightest thing will upset it.
My favorite features of Ecover:
Keeps colors bright
Ideal for baby clothes
No phosphates nor optical brighteners
No animal testing; minimum impact on aquatic life
No artificial fragrances, safe for septic tanks, fast and complete biodegradability