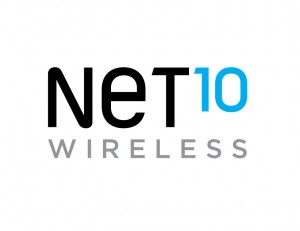 Yep! You read that correctly I am one of the lucky bloggers who are "testing driving" Net10 Wireless and I will tell you that I could not be happier. Over the next few weeks I am going to be sharing with you all the great things (and all those things that I had to have my kids help me figure out) about Net10 Wireless and my experience.  I am interested in Net10 Wireless for a variety of reasons but one of the biggest is because of their new Levántate un 10 campaign featuring Carols  Ponce and Alejandra Espinoza.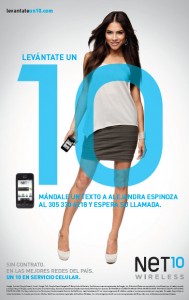 Levántate un 10 is about bringing all the qualities that make Net10 Wireless a ten (un deiz en servicio cellular) to life just like the celebrities and let's face it  Carols and Alejandra are certainly a 10, maybe even a 20! Levántate un 10 will show you that while Net10 Wireless has many similar qualities as other no-contract cell providers there are some huge differences. Net10 Wireless offers unlimited calling, text, and data to Mexico and other countries.There is no other wireless company that offers unlimited to mobile phones in Mexico.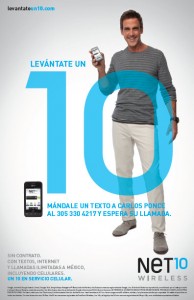 Trust me that while our plan with our current provider we get unlimited to landlines in Mexico for an additional amount each month. God forbid my hubby has to call his mother's cell phone in Mexico. Our cell phone bill goes from manageable to we may to sell a kidney! Did I mention that you can text Carols or Alejandra and get a call back with  pre-recorded message? You can! Make sure you check out Levántate un 10 and get your call back. Let me know if do you! Also be sure to check out the Net10 Wireless Latino Facebook page to learn more about Net10 Wireless.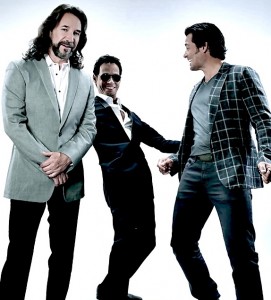 Net10 Wireless is also a resenting sponsor of the Los  GIGANT3S Tour featuring Marc Anthony, Chayanne, and Marco Antonio Solis which kicked off in Miami on August 3rd and ends September 15th in Las Vegas. Net10 Wireless is partnering with radio stations to give away tickets to fans and some lucky fans will win the chance to meet the artists at the shows. In addition, Net10 Wireless will have a booth presence at the shows where fans can learn about accessing exclusive content including backstage footage of the GIGANT3S events.
YOUR INVITED!
Make sure to join Latina Mom Bloggers and Net10 Wireless Latino on August 15th from 9-10:30pm ET for a Twitter Party! There will be lots of fun prizes, including tickets to the Los Gigant3s tour! Make sure to RSVP at Latina Mom Bloggers to be eligible to win prizes.
**This is part of a compensated campaign with Latina Mom Bloggers and Net10 Wireless. However, all opinions expressed are my own.**