The last three movies in our Summer Movie Fun have been watched and I will tell you that all of the movies from Pashe 4 Films have been enjoyable and very family friendly.
My Friend Bernard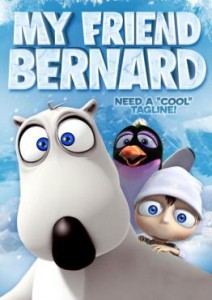 As a shy boy who is afraid of almost everything, from those strange shadows in his room at night to the small dog in his neighborhood, is seems everything is just too scary for Sam! But, one day Sam meets Bernard. Bernard is a polar bear who is not afraid of anything. Bernard decides to take Sam on an epic adventure and helps him overcome his fear of flying and snowboarding. This in turn allows him to face the biggest monster.This was a really cute movie and perfect for the younger kids.
Rock Stars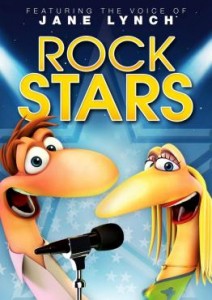 Barry is a lowly, little earthworm who lives at the bottom of the food chain. One day an old disco record turns Barry's life all around as he decides to start the "world's greatest" disco band. As Barry dreams to become a rock star, he faces the challenges of watching his dream come true. The kids and I found joy in watching Barry work his way towards his dream of crawling from the bottom of the food chain to the top of the music world. It was a really great movie!
I Heart Shakey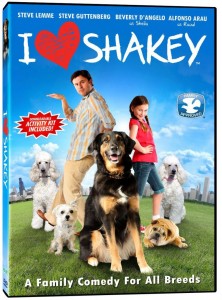 When widower J.T. O'Neil  moves 10-year-old daughter Chandler and their dog Shakey from Toledo to Chicago, they go from congenial Mud Hens country to a status-obsessed city with two MLB teams. J.T. is also joining the big leagues, preparing cuisine for a celebrity chef's restaurant and living in a gleaming high-rise — one that doesn't allow pets. This was by far our favorite movie. We have watched it about fifteen times and th kids love it every single time.