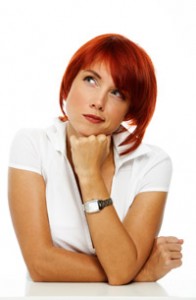 I will be starting a new series soon called Reading with Kids. I will be displaying books that I am currently reading with my children and giving you the chance to join in the discussion. I had another thought and I would like all of your opinions on the matter.
I would like to start a book club on my Blog Frog Community (which is shown within the site here if you click Community at the top.) What I am thinking s starting with a book and discussing it like any other book club. I get thousands of book review offers a day and while I cannot guarantee that the club will be given free books I will leave that as a option for any author wanting to submit their book to the club. Here are a few guidelines I was thinking about for authors:
1.) Book must currently be published/available for purchase or a copy must be provided to all members.  (Many of our member are not bloggers but since we all talk about the books we read you will gain some exposure.) All books read in the Book Club will be reviewed on Rita Reviews by Rita
2.) All books are put into a spreadsheet and the members decide as a group which book to read each month. We are currently reading/discussing 1 book each month. Submitting your book for consideration does NOT guarantee that it will be chosen.
3.) Discounts for purchase, giveaways and other items for the group are always welcomed.
These are all I have right now for authors and if you feel there is more then let me know because we are just at a starting point. As far as members go these are the brief rundowns:
1.) Must be active which means posting/commenting at least once a month. We will get together weekly for live chats but at least once a month is required as I know how busy everyone can get.
2.) Will have to purchase the books (sorry! I am trying to get some help with that.)
Let me know what all you think, how many of you would actually join, what you think would be a great name for our book club and if any of you are interested in following along in the Reading with Kids series.  I think this will be a great way for many of us to have a bit of grown-up interactive (via computer) some and just to have a little fun along the way.
If anyone is interested helping lead the club and such please let me know that as well. I will need some help managing things. I will try to get copies for our leaders as well.