This year I am going to be Marilyn Monroe for Halloween! That's right and I have the best costume already. It is from BuyCostumes and I must tell you it looks fabulous on me if I do say so myself. BuyCostumes has a very large selection of costumes for everyone in the family.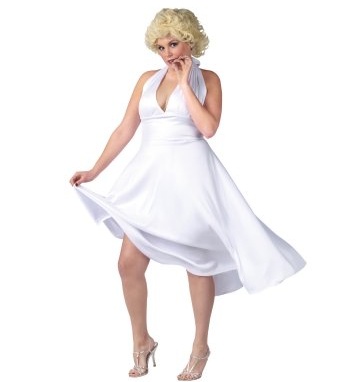 I recieved the Marilyn Monroe Deluxe Classic Adult Plus Costume which is one of the most recognized outfits of hers. The skirt is very flowy and I admit that I did send fifteen minutes twirling around in feeling very girly. It was so much fun. The dress is very well made and very true to size. I got the 16W and the top area was a bit large but my mom pulled it  in a little for me. Since I am a larger gal I was worried that wouldn't look very good on me but I was wrong it looks great.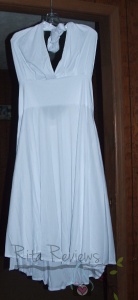 As you can see this doesn't look (or feel) like one of those costumes that you can get at any store. This is a costume that will last for some time. In fact my sister already called dibs on it for later.
If you are wanting something that is put together more than your basic costume then you should check out their Ultimate Collection. They are upwards of about $100 but like I said they are much more than a basic costume, it is more like a custom made costume with all the workmanship than entails.