Food is such a hug part of everyone's lives but for me I love finding food items that making everything a bit easier. Delectable Additions does just that by providing you with all the mix you need to make your food simple and delicious!
Delectable Addictions, LLC offers the finest line of hand crafted gourmet food mixes that allow people to make delicious homemade meals without the hassle of difficult and time-consuming recipes. Our line features unique and exclusive gourmet recipes made with only the finest ingredients. The mixes are hand made in small quantities so they are always fresh for your safety and enjoyment. Delectable Addictions mixes are simple and easy to make. We work hard in our kitchen so you don't have to in yours.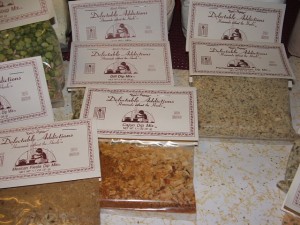 I was sent an assortment of Delectable Additions items to review and giveaway. Let me say that choosing what to review and what to giveaway was more than difficult. So I had my children put together three boxes randomly telling them that all the boxes were to be given away. This kept things fair and then had my hubby choose a box which ended up being the one we reviewed.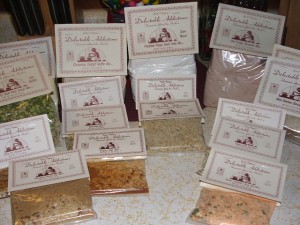 I decided that I would select two out of the box to talk about in the review because there is simple so many different products. Delectable Additions has dips, desserts, soups, and so much more that I would be here all day telling you about everything we tried.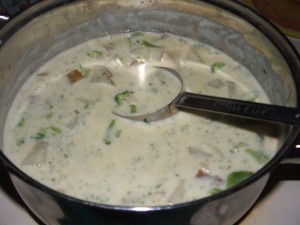 The first thing we tried was Papa's Perfect Potato Soup and I will tell you that I have never in my life tasted a better soup. I had only ever had potato soup a couple of times in my life and I am so glad that this was one of the first soups that I tried. All you have to do is add water, everything else is already in the pot. I will say that I added those chunks of potatoes because I wanted a little more. That is what is so great about Delectable Additions Mixes, you can add whatever else you want.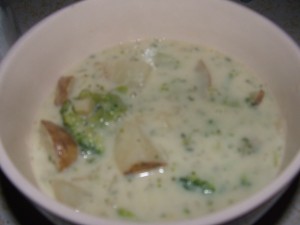 The soup was a huge hit and I am thinking that when I order more for the winter months I will add some chicken to this just to give it a little something more. This pot of soup was gone in one meal and let me tell you it make a lot of soup.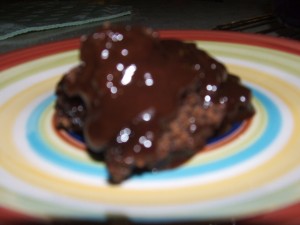 The other item I wanted to tell you about is the Hot Fudge Brownie. As you can see in the picture above it is heavenly. I will say that this is a lot of chocolate and I discovered that serving a little vanilla ice cream helped cut some of the sweetness a bit. I couldn't eat it alone because it was simply too sweet for me but the kids adored it.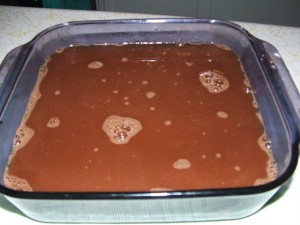 Making this was a little different because when you put it into the pan you pour water all over it. I was a little afraid that it would not turn out correctly because I had never done a brownie like this before in my entire life but thankfully it turned out fine. All of the items were simply wonderful and I am so thrilled to have tried them.
Purchase: You can purchase Delectable Additions Mixes at their online store.
Win: Enter below for your chance to win 1 of 2 Delectable Additions Boxes. Each box contains:
3 dip mixes
1 soup mix
1 dessert mix
Ends: September 28 at 11:59 pm EST