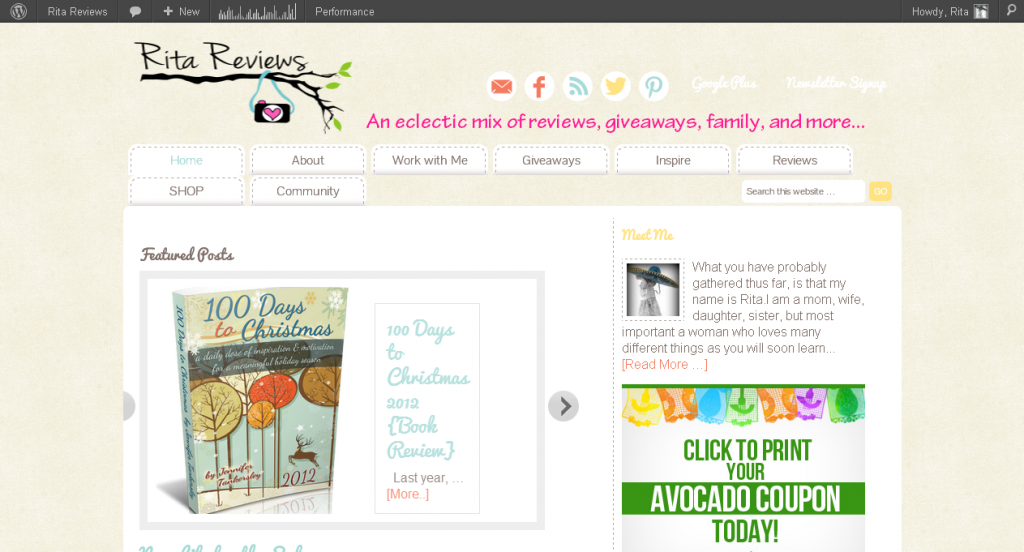 I am sure that is just what all of you are saying. I change the blog so much it must be dizzying. The truth is I am always on the look out for ways to make the blog better,  load quicker, and look more together.  I hate going to blogs where the sidebars are so full of things that I have a hard time concentrating on the articles and I work hard to not do that if possible. I also put the social media buttons, newsletter signup, and more into the header to make them more easily found. I know that Google Plus and Newsletter Signup wording is a little too light and I am working on fixing that I just haven't found the correct coding yet.
Last week I told you about my consideration for doing away with the newsletter. To my surprise many of you actually like the newsletter and I am pleased to say that I will continue the newsletter each week. I was concerned because it doesn't get opened that often. There will be some changes made to make it better. I have listened to all of you and will work hard to make it the best newsletter as possible, including more subscriber giveaways only.
If you don't want to subscribe to the newsletter but want to get the extra entries you can click the Community tab, join the Rita Reviews Community and get your entries there. You cannot take entries for both but there will also be Community Member giveaways as well.
Don't forget that the Mommy Monthly Book Club has started and you can join in the community to be a part of it. I will embed the discussions here as well so don't worry! I am hoping to giveaway a Kindle and an iPad soon just for Book Club members!
I have FINALLY gotten caught up with work! I was up til 3am this morning working on it but it is all done. Stay tuned next week because it is going to be super busy around here including telling you all about a Choose the Outfit post coming soon.