As a freelance worker I am responsible for making sure that my clients pay me on time, not to mention making sure I keep good records for the IRS. To help me do that I use an online invoicing system which makes life much easier for me. I have been searching for one that allowed me to do many more things and was thrilled to get to try out Start Invoicing.
SI offers Online Invoicing,  Recurring Invoicing, Expense tracking, Client Management and Online Cash Flow Management. SI can be used be freelancers and small businesses. It can be used by someone who has just one client or by someone who has thousands of clients and products. Most other software's available on internet are offering either limited features (invoicing or cash flow only) or are way too complicated to use.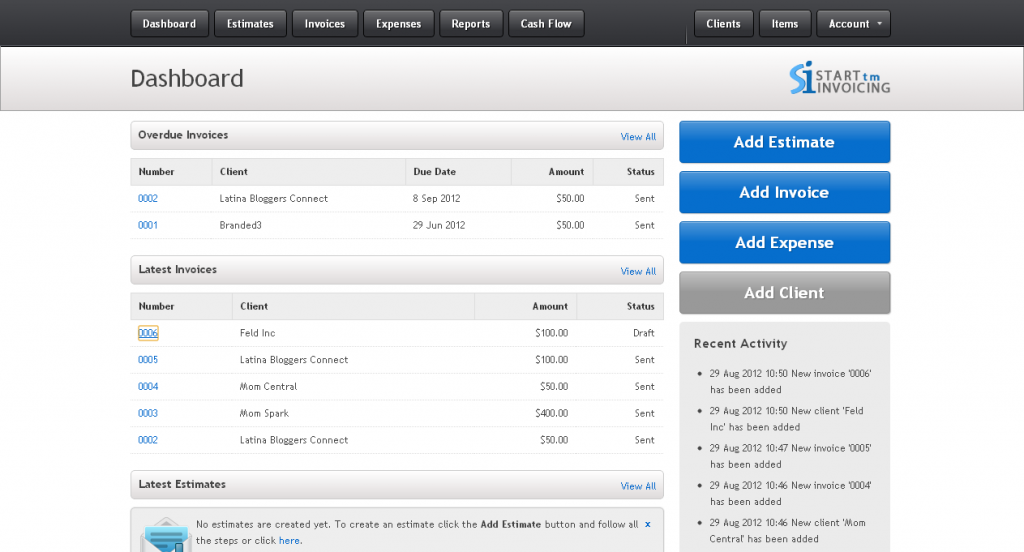 After signing up I headed to my dashboard and began entering invoices. Entering is a breeze, all you have to do click Invoices, the add invoice. If you have already entered a client then you simply choose that client  if you haven't then you can add them in. I am able to print the invoice if I choose to, email it to the client, and get paid very easily. It makes all my online billing a breeze and my clients are happy to receive a professional invoice.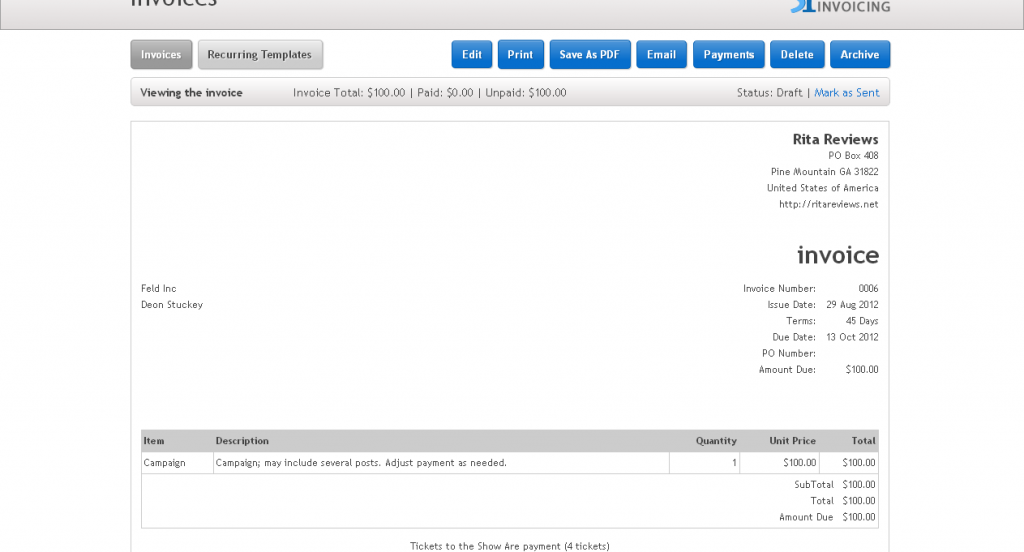 The best part is that with the free subscription you can actually do a lot and if you need something more than a premium subscription which includes reports and more is only $29 a month. That is a lot lower than any other system I have used.