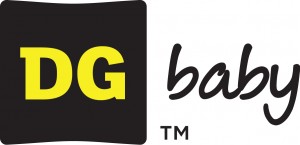 That's right I said  Dollar General's diapers! I know that most of us are cloth diaper moms (or we use a name brand) I was very curious about these diapers. My sister used cheaper diapers and we are not even going to talk about the mess they made. You all know me and my 3 cup diaper test! If you are a new reader every single diaper I review goes through my 3 cup test. I take a diaper, put it in a bowl, and fill the inside (where baby would wet) with 3 full 12 ounce cups of water. I then leave it overnight and see how wet it is the next morning.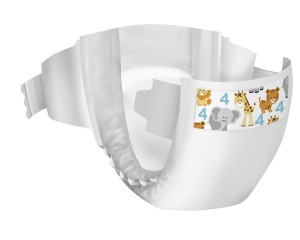 The reason for this test is that I would not want to have to lay in a wet diaper all night and refuse to put anything on my child that will not keep them dry through the night. I know that 3 cups is a bit much but hey better to be too much. When I woke the morning after the test I was pretty surprised because the bowl had very little water in the bottom, 2 tablespoons of leakage, and the diaper did not fall apart when I lifted it up.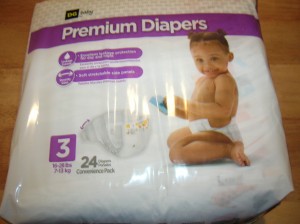 After a few days of having the twins wear the DG baby diapers I was worried about breakouts because they have very sensitive skin but they didn't.  Price wise it about matches up with other diapers too. It is $10 for a case of 52 count. We are lucky in that there is a Dollar General in town and another is getting ready to open just down the road from me which will mean many more trips!