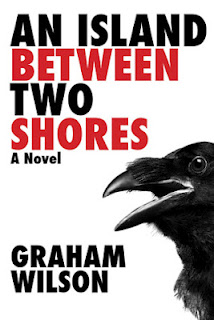 About the Book:
An Island Between Two Shores is a gripping story set in the aftermath of the Klondike Gold Rush. Trapped on a desolate arctic island, Liana is pushed to the edge and must face her elemental fears. It is a haunting tale of the biting physical toil survival often requires. Graham Wilson simultaneously strips down the American adventure novel while broadening its concerns to encompass themes of compassion and belonging. It is a universal tale told with a simplicity and directness rarely seen today. An Island Between Two Shores is an unforgettable story of hope and possibility.
My Thoughts:
This was a book that I could not put down. I managed to read it all in a few hours and love it! Liana is a splendid character and her voyage to get off the island and back to civilization kept me on the edge of my seat. She is the woman I hope I could manage to be if I was in the same situation.
Buy the Book:
You can purchase An Island Between Two Shores on Amazon.