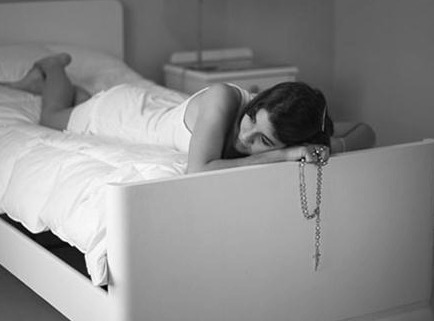 I received this Bible verse in my email the today:
Trust in the LORD with all your heart and lean not on your own understanding; in all your ways acknowledge Him, and He will make your paths straight.
(Proverbs 3:5-6)
Have you ever just needed to hear something and it come your way? I have been struggling with my faith for a while. I want so much to believe and feel God's presence but lately it has felt that God has shut the door on me completely.  I have been struggling with somethings and waiting for the help I need concerning them. Every night I go to bed I pray and usually end up in tears over it. I would dream of my daddy telling things were okay or my husband telling what I needed to hear. I would wake feeling  renewed somehow,like things were going to be okay, only to end up uncertain and confused as the day wore on and I thought more about it.
I would rationalize the dreams as my subconscious telling me the things I wanted to hear and not God telling me to stay strong in my hope and belief. Yesterday I was with my aunt who told me I was wasting my life believing in something that was never going to happen. To give it. At first I was upset and just wanted to cry but later I was angry. I felt like who is she to tell me what to hope or to believe. When I went to bed I was again upset because I felt like she was right and I should just give up.
Another dream and another morning of rationalizing I am still confused. The thing is there is something deep inside that just keeps screaming for me to hold on, be strong, and my beliefs and hopes are going to be answered. I have also had a compelling feeling to write not only thing post but to write more about faith and my struggle. I am not sure what all that means and chances are I am simply going crazy.  So I am trying to dig as deep as I can and be strong. I'll most likely end up upset in the night and have to start over every morning but so be it. I am going to write a bit more about my faith struggles but don't worry I won't overwhelm you.
I do have a question for all of you though, how do you hold on to your faith when everything around you makes you feel foolish for believing in what may never happen?