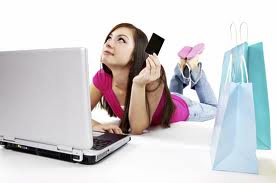 Find great deals this holiday and help support my blog by shopping on and get a chance to win $75!
has all your favorite retailers (including Macy's, Target,Best Buy, Nordstrom, Gap and over 800 more), so you, your friends and family can do all of your shopping from
Find the best deals for the holidays and save on all your shopping! And from now until November 4, you could win a prize customized for you, valued at $75, just for inviting** your friends and family to join
Three (3) winners will be selected from the readers of the collected body of participating blogger sites.
The winners will be chosen at random. Each sign-up referral on the participating blogger's shopping site is worth one entry for the random drawing, so the more people you sign up, the more entries you will earn.
**To invite:
Log into
Click Invite in the main navigation bar (upper right).
Invite your friends and family via Facebook or email, directly from this page. (Your unique URL is on the right side of the page. For example, put in link for online shopping mall partner)
For full contest rules and participating blogger sites: http://s3.nectarom.com/downloads/PortalMemberRules.pdf