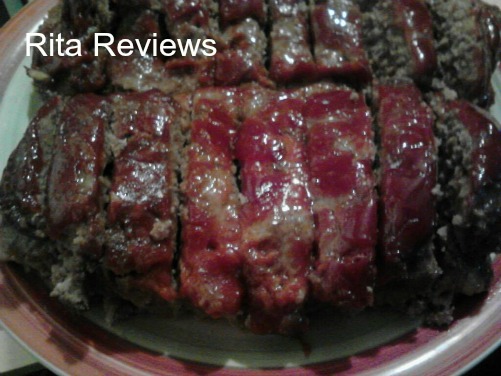 I promised you my Meatloaf recipe and here it is. I however cannot take credit for the entire recipe as the topping is from Paula Deen. ENJOY!!
Ingredients
1 lb ground beef
1 package meatloaf mix (this is available in the spice aisle near the gravy)
1 egg, lightly beaten
1/2 cup crushed Ritz crackers
1/2 cup milk
Topping
1/3 cup ketchup
2 tablespoons brown sugar
2 tablespoons mustard
Directions
DON'T follow the direction on the back of the mix package. Instead mix everything together in a large bowl, breaking up any cracker pieces that are too big. Shape into loaf and put into bread pan.  Spoon topping across the top as thick or as thin as you like. Bake on 350 for 1 hour or until done.