Do you ever think about incontinence? I know that at my age I shouldn't but I do on occasion have what my brother calls leaky pipes. I can't help it and he loves to make it happen. If I sneeze a little hard or laugh too hard then I have to run to the bathroom. The problem is that the only solutions are a pill (it doesn't really help) or some Granny panties.
Wearever is a company that has incontinence underwear as well as other items such as a swim diaper. Most of the products are things you would think about for your grandparents or parents.
The successful evolution of the company from those early days to its position of leadership today is based on a drive to develop the best incontinence products on the market. In order to do so, they must meet the following criteria:

Consistent quality and performance – "it has to work"
Fashionable, stylish designs – "it has to be comparable with regular, contemporary underwear"
Attractive pricing – "it has to be cheaper over its lifetime than its alternatives"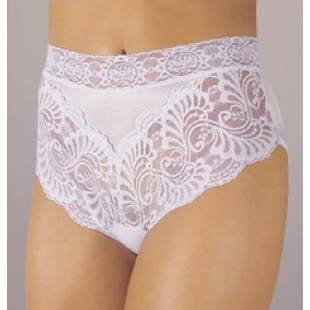 I receive a pair of the Lovely Lace Trim Incontinence Panties and I will say that I was very surprised at just how feminine they look and feel. They also didn't feel much like a diaper either, not that I know how that feels. I wore them all day and never notice not a single leak. I can't wait for the holidays to try them out when my brother is here because this year he doesn't get to laugh.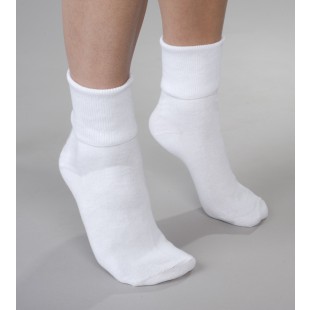 I also received some Buster Brown Cotton Socks and they are more than fabulous. First let me say that when I think of Buster Brown the first thing I think about is the commercial with the song that went "ET shoes from Buster Brown." My brother had a pair when we were growing up except his where Charlie Brown shoes. Buster Brown is one of America's most trusted footwear brands. I had some surgery done on one ankle years ago which causes it to swell when I am up on it all day and wearing these socks keeps some of the swelling down.
One lucky reader will get to try out the fabulous socks for themselves. Enter below for your chance to win a 3 pack.
ENDS: November 9, 2012 at 11:59 pm EST