You may have noticed my latest sponsor, Sheinside in the sidebar but not be sure what they have to offer. Well they have some fabulous clothing and accessories and to be honest I am hoping to work more with them as the year goes on. I wanted to share with you three of my favorite outfit choices. Tell me what you think about them! Did I mention Sheinside has FREE WORLDWIDE shipping? Well they do which is fabulous!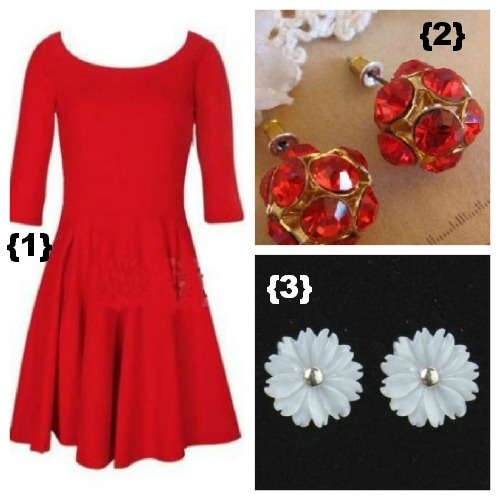 This first one would be perfect for Valentine's day with some great heels! The red dress could not be more perfect.Shown below is (1) Red Vintage Half Sleeve Flare Short Dress (2) Red Gemstone Sphere Gold Stud Earrings (3) White Carving Multiple Petal Flower Stud Earrings. The two earring choices are both great depending on the style you are wanting.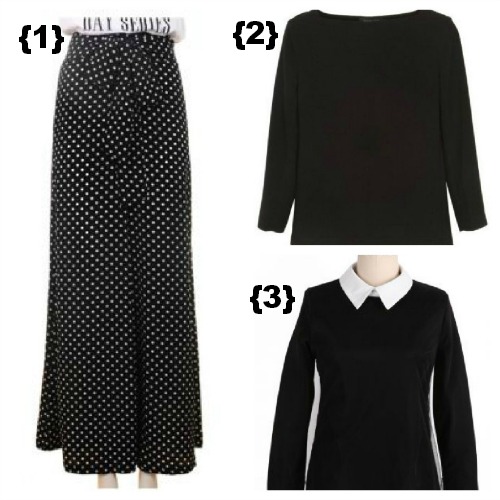 The next look is one for the office or at a meeting. I really love the (1) Polka Dot High Waist Black Pants because they are dressy without the constraints of dress pants. They are very airy and feminine and would look great with a variety of pieces. because the pants are so flowy I would pair them with a more structured blouse such as the (2) Black Boat Neck Long Sleeve or the (3) Black Contrast Collar Mesh Yoke Blouse.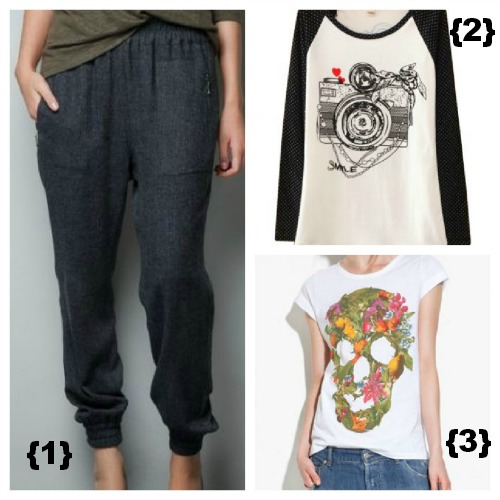 My final look is a causal running some errands look. For me personally I would throw on pants like these (1) Grey Elastic Waist Zipper Embellished ones with a pair of sandals or running shoes and go into town. My two favorite shirts to pair with these would be the (2) Black White Long Sleeve Camera and the (3) White Flower Fruit Skull Print.