As you all know I am working on losing weight. I walk as many days a week as I can but there are some days when it is simply hard to get out there and walk because of the weather. I also need to add some other conditioning in my exercise routine. Empower Fitness is helping me achieve this goal by allowing me to exercise on my schedule. I love their purposes and goals:
At Empower, we care about the total you—body, mind, and spirit. We know that you want it all; to be healthy, active, and physically fit. We know you want to look AND feel great.

Our passion for healthy living brings it all together—helping you incorporate fitness and wellness into your lifestyle in a way that is practical and fun.

Empower ISN'T about quick fixes or false promises. Empower IS about real-life solutions that incorporate fitness,workout routines, nutrition, and wellness expertise for women just like you, living full lives, who want to be the best they can be.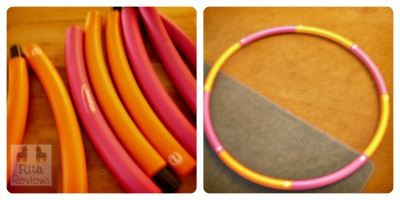 That is my kind of company! Empower Fitness sent me the Cardio Core & More Fitness Hoop to try out. The first thing I noticed is how heavy this actually is when you put it together. It weighs 3 lbs and the weighted sections can be moved around to customize your workout. When you can master everything evenly then you simply switch things around and burn more calories. I also love that I can break it down to store or take with me and it goes back together fairly quickly.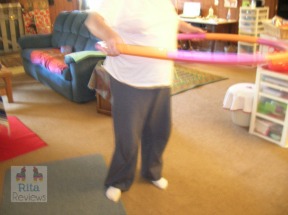 I will say that when I was growing up I was a hula hoop master but now I am a hula hoop dummy. I actually had a hard time getting going on this but once I did I could do a few seconds before it would fall and I would have to start all over. That may actually be more of a workout with all the bending up and down. Empower Fitness has a wide assortment of products that will make getting your Core (and other areas) into shape easier or you can even watch videos and workout guides! They are truly the total package company and I am so thrilled to have been able to connect with them as I start this journey.