One things about being Catholic is attempting to teach your kids about the mass each Sunday. It is not always easy to do and that is why I love The Mass Box. It helps me do just that in a way the kids understand.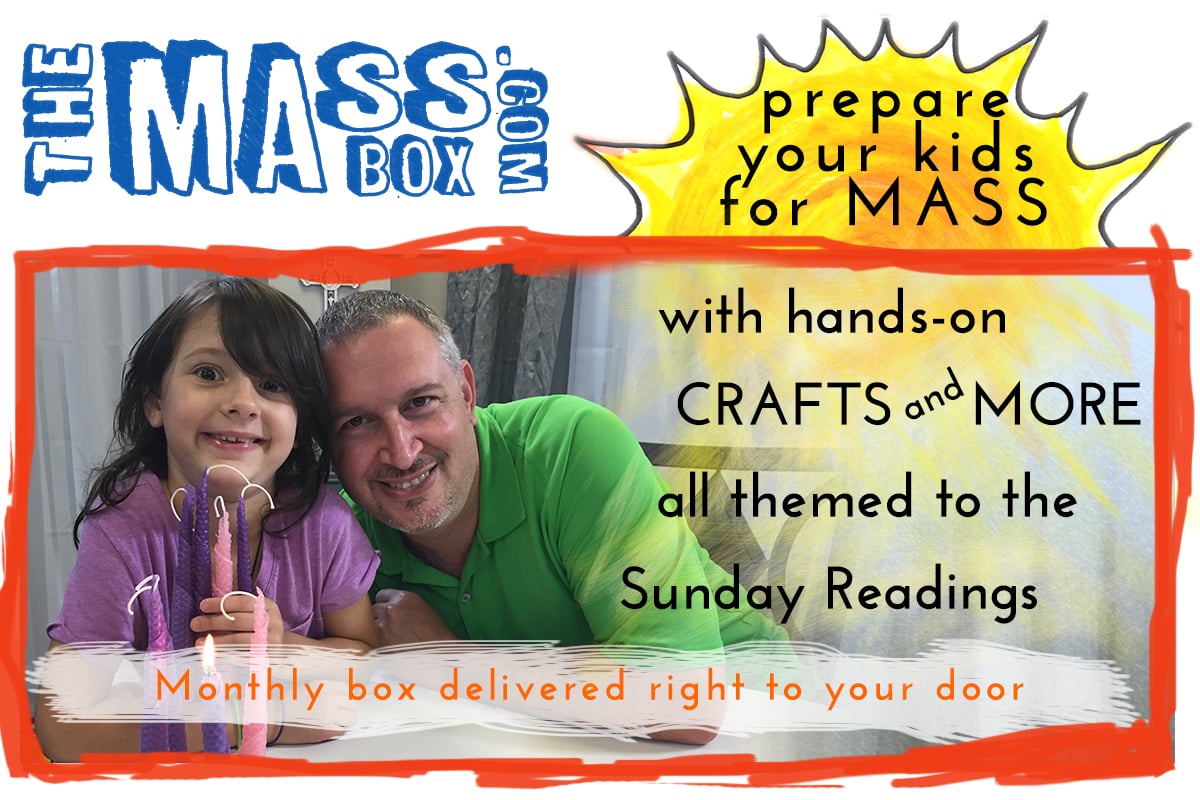 The Mass Box
 is a monthly subscription box for Catholic families to help get their children prepared for mass. If you have never been to a Catholic church it can be a bit intimidating for both adults and children. Take a look at our unboxing:
As you can see the box is full of different crafts for the kids to do. Each one corresponds to the mass for that week. One of the hardest things for my as a Catholic mother is making sure that each of my children understand what is going on with the mass. That means making sure they are on track with the Liturgical calendar. Yes, they attend Sunday School, and that helps but I always like to go over whatever scripture and such we had for the day. We discuss it and I ask them questions. They ask me questions as well. It does no good if they hear the gospel but then don't understand it.
The Mass Box
allows me to ensure they understand things on their level. I think it is something that would be great for Sunday School teachers as well. I know back when I taught the younger kids I was always looking for ways to make it more fun while still teaching them. Now that I'm with the much older kids I don't need those tools as often.
As you get see each little bag tells you the week it is to used for, the theme (Walking on Water) and then what is in the bag. You then use the little booklet that is included and go through the lesson for that week. It is all super easy and self-explanatory. You and your kids will have fun.
The color by number was easy as you can see. This is something that the twins love but because I wanted nice pictures I had Victoria do this. If not it would look crazy. Maggie, my little rebel, doesn't care what color it says. She colors the ways she chooses to. Of course she did ask where was the ladies babies about a dozen times as we discussed this picture. No answer seemed to satisfy her.
This was a favorite of Victoria's since she loves playing with clay. Ma helped her complete it since I was busy at the time. That is one that I have noticed. As soon as we get home from church she wants to do the activity. I had originally planned on doing it the day before church but decided that afterwards would be the best time. That way it was still fresh in the kids' minds.